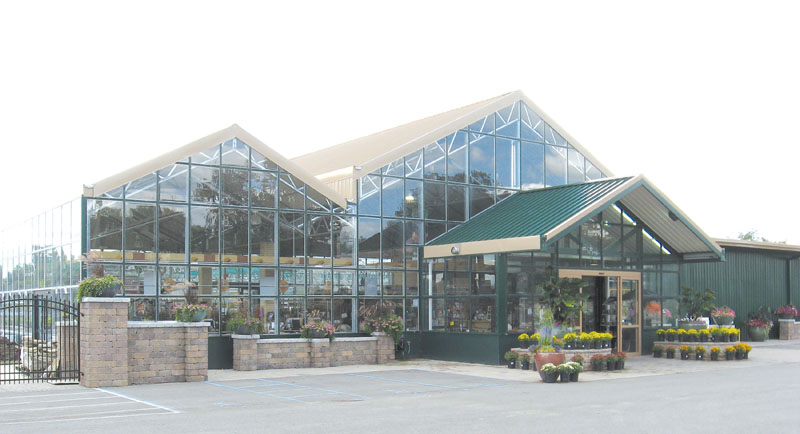 About Us
History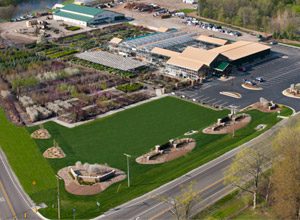 The Plymouth Nursery name dates back to 1931, Wayne and Nancy Jones purchased Plymouth Nursery in 1963 from Pete Christensen of Christensen's Plymouth Nursery. Wayne and Nancy started selling trees and shrubs and installing landscape projects for the homeowner. Wayne worked in the growing and nursery operations. Nancy worked with the customers in landscape design. The Nursery was moved to the present location in 1973.
Jeff Jones purchased the company from his parents in 1986 and added a team of managers to help grow and diversify the business.
Today Plymouth Nursery is among the largest, most established in the Midwest. We offer over 16 acres of nursery stock, a complete garden center, and greenhouses with annuals, perennials, groundcovers and roses. Our expert staff includes degreed Horticulturalists, Master Gardeners, Michigan Certified Nurserymen, along with many passionate lifetime gardeners.
In season, join us for Christmas in the country.
Newly Expanded-Same Quality Service
Plymouth Nursery has made a significant commitment to the future. We strive to be the best not only in the community but also in the nation to provide our customers an awesome shopping experience.

Plymouth Nursery's New Greenhouse and Garden Center, with its expanded focus not only on landscaping but also on outdoor living, inspires all to become not only gardeners, but well-rounded "outdoor lifestyle" experts.

Rooted in excellence since 1963, Plymouth Nursery has grown into a 16 acre state-of-the-art Home and Garden Showplace. In Spring 2008, Plymouth Nursery proudly unveiled its "extreme makeover" inviting all homeowners, gardeners and outdoor décor enthusiasts to sample a wider variety of product lines, including indoor foliage and brand-name products like Monrovia.

A brand new, 12,000-square-foot greenhouse, along with the new garden center's 5,000-square-foot glass atrium addition will offer the space needed to display more new and exciting plant varieties. Wider aisles, more covered shopping, improved entries and exits, better checkouts and our newly paved parking lot will offer customers a more enjoyable visit.

To help clients enhance their Outdoor Living, Plymouth Nursery offers patio furniture and high-end Weber grills.

The new Plymouth Nursery offers the same quality customer service our customers have come to expect, in a one-stop shopping environment they'll come to love.
In Memoriam
Wayne Henry Jones - Founder of Plymouth Nursery
Employment as a fertilizer salesman brought Wayne Jones to Michigan where he took over an established nursery. It was in 1963 when he founded the nursery all of Michigan has come to enjoy - Plymouth Nursery. In 2006, ownership passed to his son Jeff. In his golden years he still loved to plant fruits and vegetables. All of us at Plymouth Nursery will miss Our founder, Mr. Wayne Henry Jones.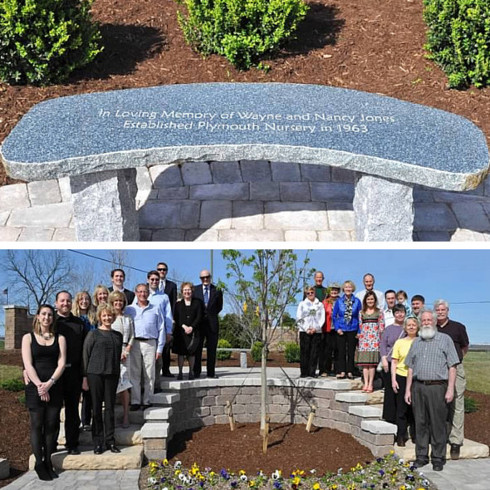 Planted in his memory is an Ohio Buckeye Tree.
See more from the Wayne Jones Memorial here