16 Acres of the Area's Finest Quality Plant Materials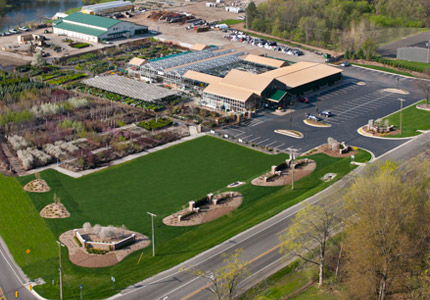 Smaller sizes available for the "do it yourselfers" as well as large specimen grade material that we can install or deliver. While we deliver to our local area, we do not 'ship' out of state. Plymouth Nursery offers the latest, new and improved varieties for your garden. We stand behind our products and warranty them to grow and thrive. Satisfaction guaranteed!!
Can't Find It - We do Special Orders!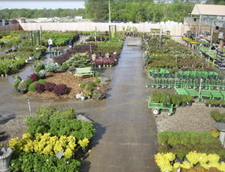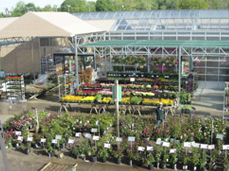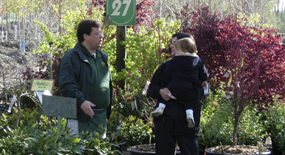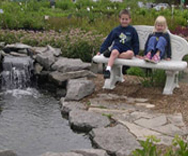 Product List
The following list represents a selection of the plant species that we carry in our nursery. For each item we have listed both the botanical name as well as the common name.
Abies

Fir

Acer

Maple

Aesculus

Horsechestnut

Amelanchier

Servieceberry

Aronia

Chokeberry

Azalea

Azalea

Berberis

Barberry

Betula

Birch

Buddleia

Butterfly Bush

Buxus

Boxwood

Campsis

Trumpet Vine

Caragana

Siberian Peashrub

Carpinus

Hornbeam

Caryopteris

Blue Mist Spirea, Bluebeard

Celastrus

Bittersweet

Celtis

Hackberry

Cercidiphyllum

Katsura Tree

Cercis

Redbud

Chaenomeles

Quince

Chamaecyparis

Cypress

Chionanthus

Fringetree

Cladrastis

Yellowwood

Clethra

Summersweet

Cornus

Dogwood

Coronilla

Crownvetch

Corylus

Hazel

Cotinus

Smokebush

Cotoneaster

Cotoneaster

Crataegus

Hawthorn

Daphne

Daphne

Deutzia

Deutzia

Enkianthus

Enkianthus

Erica

Heather

Eucommia

Hardy Rubber Tree

Euonymus

Euonymus, Wintercreeper, Burning Bush

Fagus

Beech

Forsythia

Forsythia

Fothergilla

Fothergilla

Fraxinus

Ash

Ginkgo

Ginkgo

Gleditsia

Locust

Gymnocladus

Coffeetree

Halesia

Silverbell

Hamamelis

Witch Hazel

Hedera

Ivy

Heptacodium

Seven-son Flower

Hibiscus

Althea or Rose of Sharon

Hydrangea

Hydrangea

Hypericum

Hypericum

Ilex

Holly

Itea

Sweetspire

Juniperus

Juniper

Kalmia

Mountain Laurel

Kerria

Kerria

Koelruteria

Goldenrain Tree

Kolkwitzia

Beauty Bush

Ligustrum

Privet

Liquidambar

Sweet Gum

Liriodendron

Tulip Tree

Lonicera

Honeysuckle

Maackia

Maackia

Magnolia

Magnolia

Mahonia

Oregon Grape Holly

Malus

Flowering Crab

Metasequoia

Dawn Redwood

Microbiota

Russian Cypress

Morus

Mulberry

Myrica

Bayberry

Nyssa

Black Gum

Oxydendrum

Sourwood

Pachysandra

Pachysandra

Parrotia

Persian Ironwood

Parthenocissus

Boston Ivy/Virginia Creeper

Philadelphus

Mockorange

Physocarpus

Ninebark

Picea

Spruce

Pieris

Pieris, Andromeda

Pinus

Pine

Potentilla

Potentilla

Prunus

Plum, Cherry or Almond

Pseudotsuga

Douglas Fir

Pyracantha

Pyracantha

Pyrus

Flowering Pear

Quercus

Oak

Rhamnus

Buckthorn

Rhododendron

Rhododendron

Rhus

Sumac

Ribes

Currant

Salix

Willow

Sorbus

Mountain Ash

Spirea

Spirea

Stewartia

Japanese Stewartia

Syringa

Lilac

Taxodium

Bald Cypress

Taxus

Yew

Thuja

Arborvitae

Tilia

Linden

Tsuga

Hemlock

Ulmus

Elm

Viburnum

Viburnum

Vinca Minor

Myrtle

Weigela

Weigela, Cardinal Bush

Wisteria

Wisteria

Yucca

Yucca

Zelkova

Zelkova